ISRAEL

 
Israel will not allow Iran and its proxies to take over areas vacated by the Islamic State (ISIS) group, Prime Minister Binyamin Netanyahu made clear on Sunday.
"Today we received a review from the head of the Mossad about the security challenges we face. I will give summarize it on one sentence – ISIS out, Iran in. We are talking mainly about Syria," Netanyahu said in Ashdod, referring to Mossad Director Yossi Cohen's assessment that the Iranian regime is expanding its control across the Middle East through proxy forces in Syria, Lebanon, Iraq, and Yemen.
WARS & RUMORS THEREOF

 
On Friday afternoon as the market was about to close, we discussed an unconfirmed report that North Korea had issued "emergency standby orders" to its civil defense units, and we said that at the same time, "traders are furiously hitting refresh on the website of 38North.org for the daily satellite image update of North Korea's missile launch preparedness, which has yet to hit and which could mean the difference between another sleepy, boring open on Monday and a VIX surging above 20, 30 or more depending on what "path" Kim Jong-Un picks over the next 48 hours."
Anti-THAAD groups, who said they opposed the system mainly because of concerns about electromagnetic radiation
'Cuz, you know, the electromagnetic radiation will be worse than the nuclear blast.
Does this mean China has no interest in sanctioning North Korea or trying to stop Kim Jong Un in any way? Uh… Duh!
WHITE HOUSE

 
There are no grounds for speculation about possible closing of a Russian consulate in the United States to redress diplomatic balance, as it was Washington's deliberate choice not to open a fourth consulate in Russia, Russian Foreign Ministry Spokeswoman Maria Zakharova said on Sunday.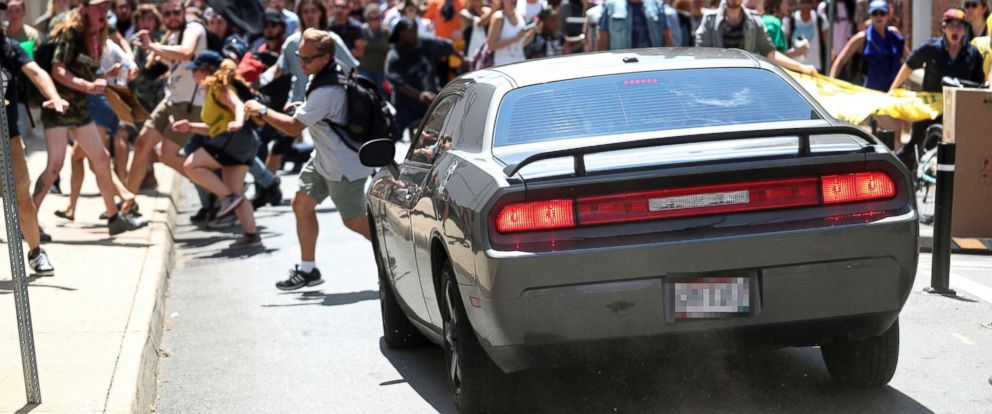 Charlottesville Mayor Mike Signer announced that at least one person died as a result of the vehicle incident, and the Associated Press reported 19 injured. Numerous eyewitnesses alleged to The Daily Caller News Foundation that the vehicle was driven by a member of the white supremacist movement, but the driver's identity has not yet been confirmed.
ISLAM & NEW WORLD ORDER

 
Dozens of people pour out of the craft and scramble ashore, jumping into the shallow waters even before the boat has been pulled up onto the sand.